Mobile Ecosystem is a leading consulting and advisory services firm focused on next generation wireless/mobile communications products and services. We work with senior management teams across the mobile value chain on market, product, and industry strategy.
The firm is led by Mark Lowenstein, who is widely recognized as a preeminent industry executive and thought leader. Lowenstein most recently served as VP, Market Strategy and Segmentation at Verizon Wireless. During his fifteen-year consulting career, Lowenstein was Executive VP at the Yankee Group prior to founding Mobile Ecosystem.
Mobile Ecosystem's work is divided into three broad areas: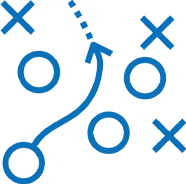 ADVISORY
SERVICES
We offer a comprehensive range of strategy consulting services to companies in the acceleration or evolutionary stage of their business.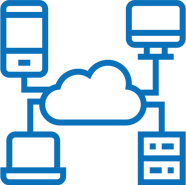 PRODUCTS
Mobile Ecosystem has developed a suite of products focused on helping mobile and digital media executives navigate the fast-paced, ever-changing mobile world, under an umbrella we call "M-Telligence".
THOUGHT
LEADERSHIP
Lowenstein is a sought-after speaker, board advisor, and commentator. His Lens on Wireless newsletter is read monthly by more than 12,000 industry executives.